Since 2008 she has owned St. Augustine's oldest bed and breakfast, Pat Dobosz looks forward to sharing her expertise, hospitality, experience, and her dreams as she welcomes many more guests to The Kenwood Inn in the years to come.
Relocated from Coral Springs, FL, Pat has three children, Kimi Watkins of Jacksonville, Christopher in Toronto and Kate who joined them in their move to St. Augustine. They also have two grandchildren, Megan and Ryan.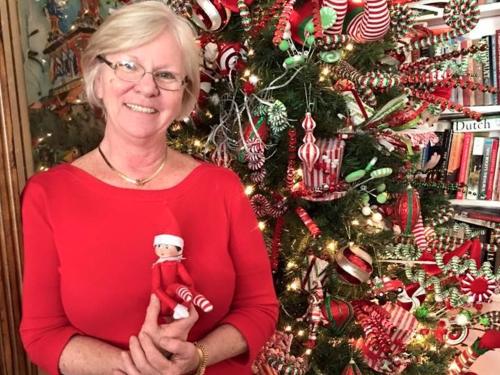 Pat is a seasoned hospitality executive. Her award-winning career includes Director of Sales/Marketing for St. Regis, New York, NY; Wyndham Hotels and Resorts; Hyatt Regency Pier 66, Ft. Lauderdale, FL; and Turnberry Isle Resort, Aventura, FL. She also held similar positions for numerous Caribbean resorts. Pat has a Certified Meeting Professional (CMP) designation and was one of first 18 in the U.S. to achieve the Medical Meeting Manager Certification (MMMC).
Pat has also held international leadership positions with numerous hospitality associations and has served served as an industry advisor to many organizations including Marriott Hotels, Citrix Systems, Océ NA, Office Depot, and the cities of London, UK; Montreal, Canada; Atlanta, GA; and Nassau, Bahamas.
Pat is committed to providing her guests with a most exceptional and memorable experience during their St Augustine stay at The Kenwood Inn.
Left to right: Steve Watkins, Ryan Watkins, Kimi Watkins, Ted Dobosz, Pat Dobosz, Kate Dobosz, Megan Watkins, Christopher Dobosz
Sadly, my husband Ted, was diagnosed with Early Onset Alzheimer's not long after purchasing the inn. He never celebrated our dreams of owning a B&B and passed away in August 2016.