About This Historic Bed and Breakfast
Built in 1865 and formerly known as the Hotel La Borde and Hotel Kenwood, The Kenwood Inn is the only remaining hotel structure of its size from what was known as St. Augustine's Gilded Age (the time period between the Civil War and World War I during which the U.S. population and economy grew quickly and many wealthy people lived very fancy lives). During that time, St. Augustine was home to many luxurious hotels and guesthouses, including the famed Ponce de Leon Hotel, which is now Flagler College. Many a famous visitor has walked its halls, to include Mr. Henry Flagler himself who considered it the finest inn of its time.
With the exception of The Kenwood, the Buckingham Hotel (now Flagler College Gymnasium), and Hotel Villa Flora (now the retirement home of the Sisters of St. Joseph), all others hotels and guesthouses were lost in the devastating fire of 1914.
Originally built with 22 bedrooms and all outdoor plumbing, The Kenwood Hotel thrived as a hotel or boarding house until the early 1970s when new owners petitioned the City of St. Augustine to allow bed and breakfasts and were granted the first license. The Hotel Kenwood, renamed The Kenwood Inn, became St. Augustine's first and oldest bed and breakfast.
Today, your Kenwood experience will blend traditional elegance with with hints of the tropics in the inviting, individually decorated guest rooms that bring to life that Old Florida elegance, with rich hardwood floors, four-poster and antique beds and warm-colored fabrics.
Each of the fourteen guest rooms and suites (includes 2-two bedroom suites) features en suite bathrooms, premium bedding and deluxe linens. Slipping into our high thread count sheets is a decadent pleasure matched only by the lavish cotton towels in your bath. The Kenwood Inn provides spa-quality amenities for an elegant accompaniment to your bath or shower. Additionally, each room is equipped with flat-screen television(s), cable service, WiFi, and hair dryers. There is a ironing station on the 2nd floor as well as, 24-hour accessible self-serve guest amenity closets. Bathrobes are available upon request.
CLICK HERE to view our rooms!
ROOMS AND SUITES
Rooms &
Lux Suites
14 unique rooms or suites. All have cable TV; private en suite baths with either shower/tub, Jacuzzi, showers with body-massaging heads; or standard shower; antiques or reproduction furniture; ceiling fans; central heat and air-conditioning, and pillow-topped double-, queen- or king-sized...
Check Availability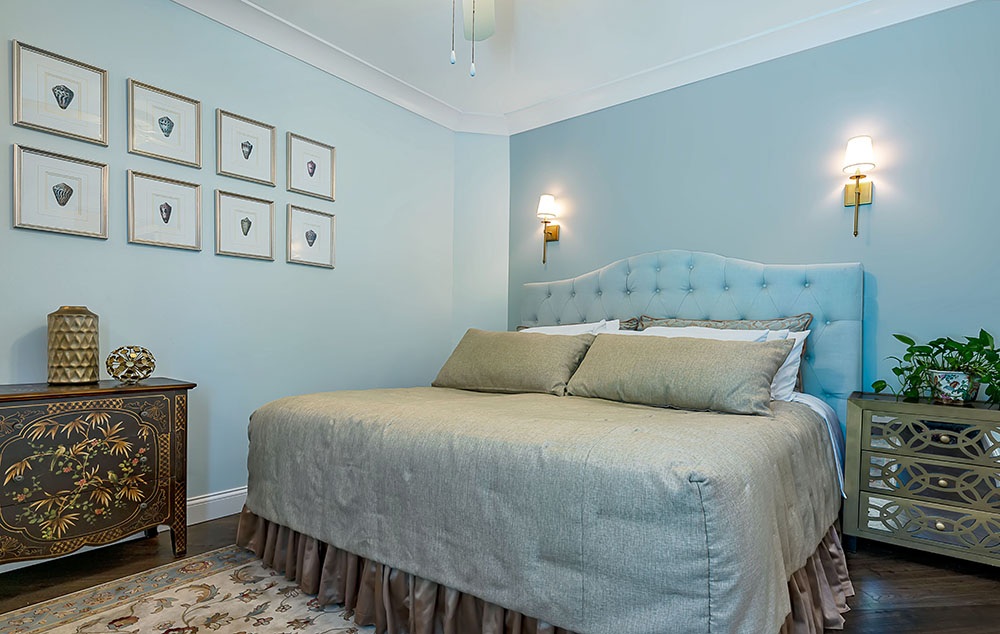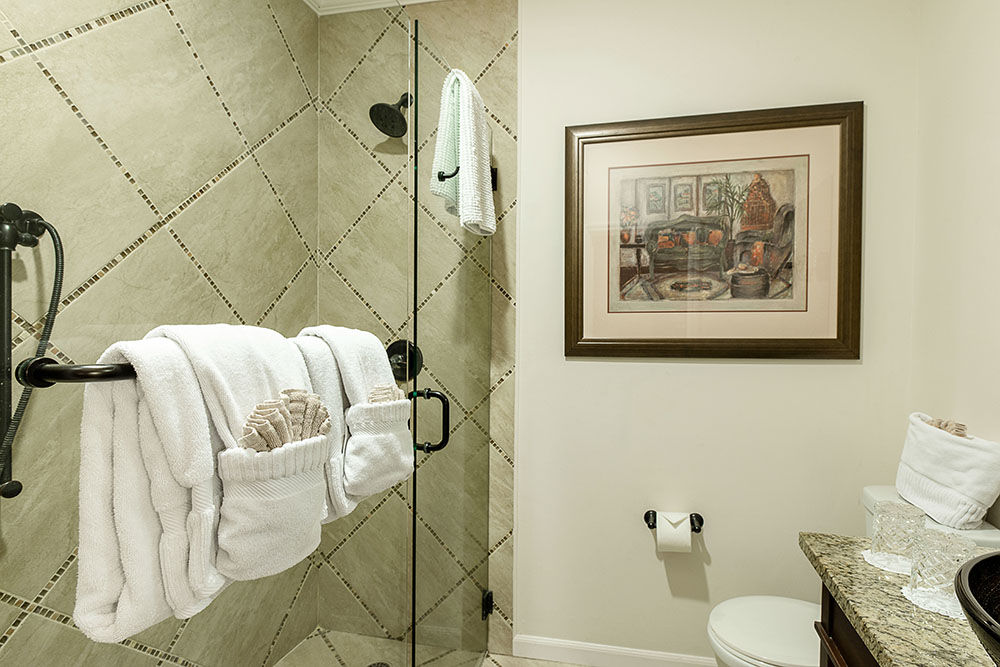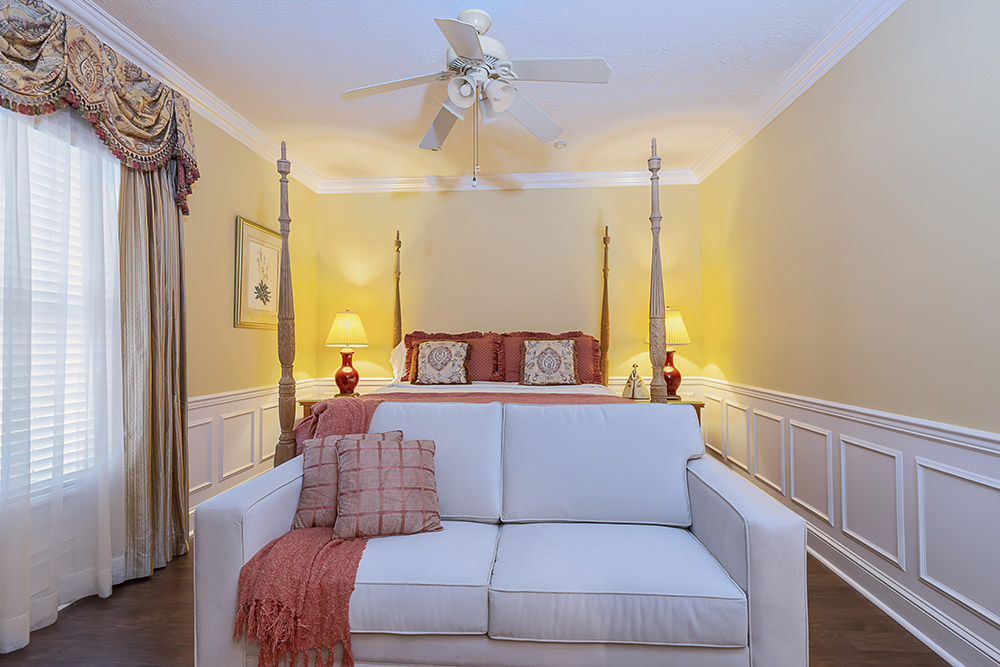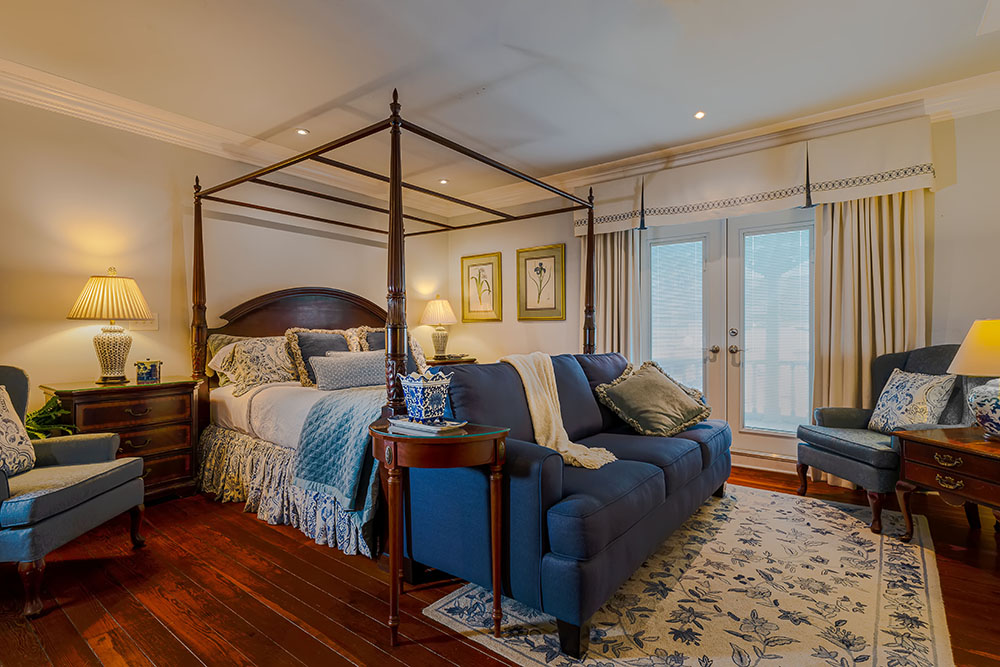 The Inn is a place to make friends as well as memories!
You always have the option of socializing with other guests (with social distancing in mind) or maintaining your privacy, though the company of fellow travelers as well as the Innkeeper and staff is what keeps many guests coming back again and again.Everyone is invited to enjoy the evening wine service in the living room or the inn's courtyard. You may even want to take a glass of wine to your room. Coffee, water, lemonade and iced tea are available all day.
The owner and staff of this historic bed and breakfast wish to make sure that, from the time you check in until the time you check out, you are completely comfortable and relaxed and have all the information you need to fully enjoy your St. Augustine getaway.
Modern comforts are available but not intrusive. A large screen television, for example, is tucked away in an elegant cabinet in the sunroom. Many a night finds guest gathering to cheer on their favorite teams. You have the choice of making use of Wi-Fi throughout the inn, watching television in the privacy of your room, or ignoring the present day completely and immersing yourself in a bygone era. Take a long hot bath in your tub or Jacuzzi tub by candlelight. Get lost in a novel while enjoying the breeze from the bay, swinging gently in a hammock on the Inn's balconies or lounging by the pool or under a century-old tree in the courtyard.
In the heart of the Old City…
You are welcome to use the Inn's bicycles to explore the streets of St. Augustine or experience the exhilaration of biking over the Bridge of Lions to the Anastasia Island State Park and beach.