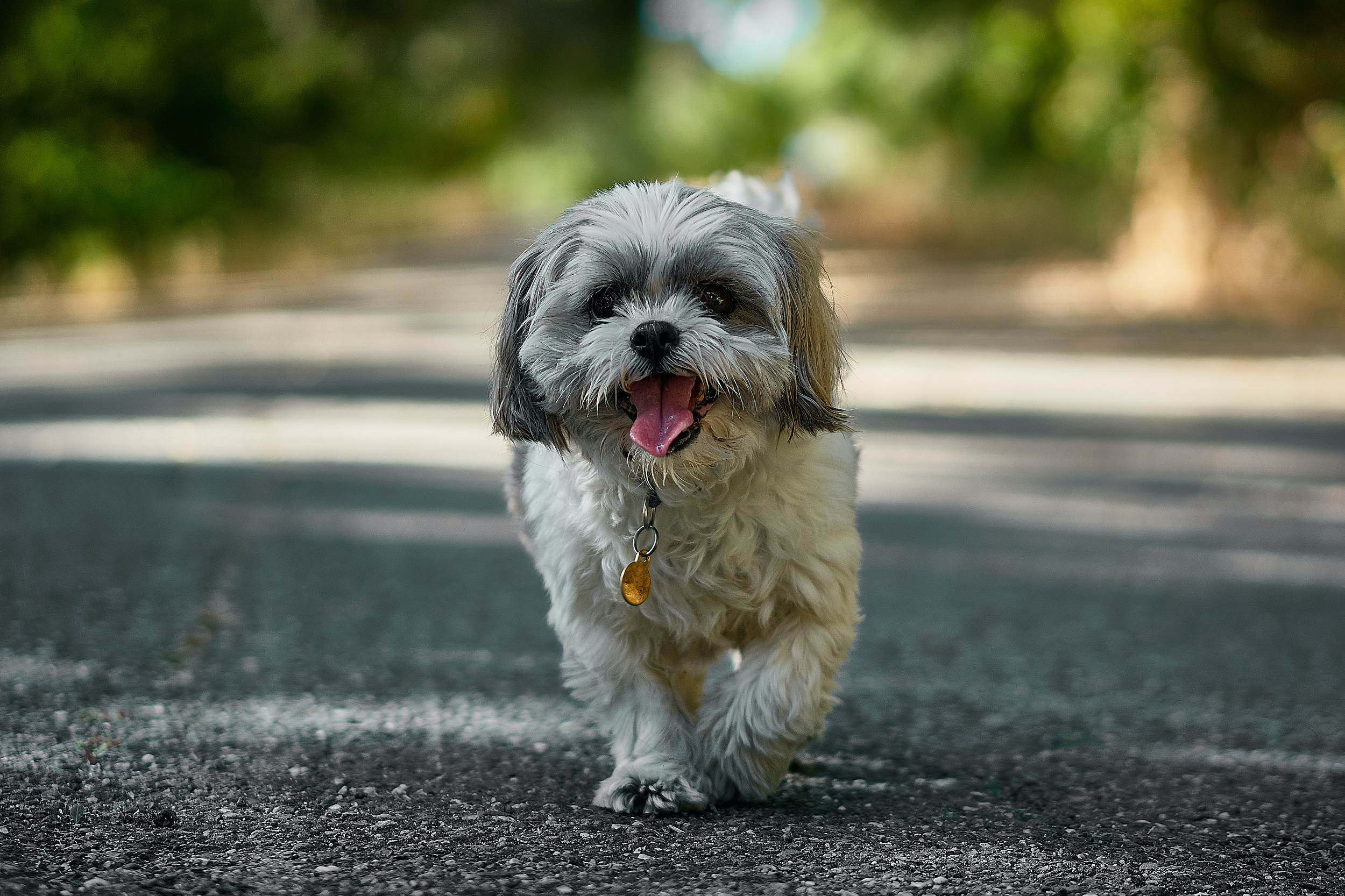 Pet Friendly
The Kenwood Inn is dog-friendly, with some rooms that are are made to accommodate your four-legged family members. Review our pet policy (link at the bottom of the page), and if you're okay with the rules, be sure to choose a dog-friendly room when you make your reservation. There are some great experiences to share with your dog in St Augustine.
Blue Porcelain; Country French; Bridge; Caitlin's; Olde English; Captain's Suite and Country Victorian.
In case you're wondering about dog-friendly places to take your pooch once here, restaurants with outdoors dining include Harry's Seafood on Avenida Menendez, Cruiser's Grill on St. George Street, Mill-top Tavern also on St. George, and the Love Tree Café on Cordova. The "fort" has a great green and grassy lawn. The Lighthouse grounds welcome you too! Be sure to check with each location to make sure their dog-friendly status has not changed and to see if any special rules apply.
There are a handful of vet services close by like Antigua Vet Clinic, Animal Emergency Hospital, and Ancient City Vets.
St. Augustine Scenic Cruises welcomes behaved pets on leashes as does the Fountain of Youth, but watch out for peacocks!
Pet Paradise Doggie Resort is a great option if there is somewhere you wish to go and would like to spoil your doggie while you're gone. You will need proper shot records in order to take advantage of the day care.
Doggie parks include Treaty Park just outside of town at 1595 Wildwood Drive, and Ron Parker Park at 607 Old Beach Road. For quick potty excursions, there are several grassy areas surrounding the Kenwood Inn.
The Kenwood Inn's Pet Policy  https://thekenwoodinn.com/policies/dog-friendly/
If you have any more questions, just ask us!